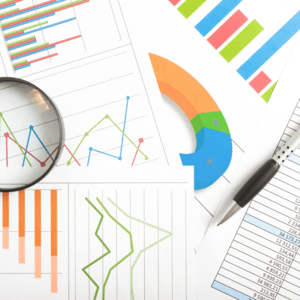 Defining analytics and reporting tools
When it comes to data, analytics and reporting tools are essential to make sense of it all. But what exactly do these terms mean?
Analysis refers to the process of analyzing data in order to draw conclusions from it. This can be done using various methods such as statistical analysis and machine learning
Reporting tools, on the other hand, are used to create reports based on the analyzed data. These reports can be used to track progress and identify trends.
Both analytical and reporting tools are important for making data-driven decisions. However, they serve different purposes and it's important to understand the difference between them.

What data to track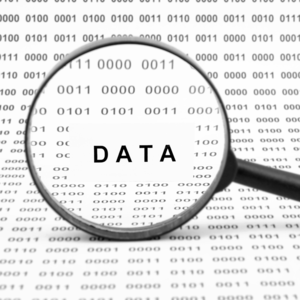 There are a few key pieces of data that you should track when using analytics tools in your business. First, track website traffic data to see how many people are visiting your site and where they're coming from. This will give you an idea of your audience reach and what kind of marketing efforts are working.
Second, keep an eye on your conversion rate - that is, the percentage of people who take a desired action on your site, such as making a purchase or signing up for a newsletter. This will help you gauge whether your site is effective at achieving its goals.
Finally, monitor your bounce rate - that is, the percentage of people who leave your site after only viewing one page. A high bounce rate could indicate that something is wrong with your site design or content.
How to track data
As an entrepreneur, you know data is important. But do you know how to track it?
There are a few key things you need to do to ensure your data is properly tracked. First, you need to identify the metrics that matter to your business. This depends on your industry and the nature of your business. Once you know which metrics matter, you need to set up a system to track them. This can be as simple as setting up Google Analytics or as complicated as hiring a data analyst.
But just tracking data is not enough. You must be able to comprehend it..This is where analytics come into play. Analytics is the process of transforming data into insights that help improve your business. Understanding your data helps you make better decisions about where to focus and how to grow your business.

How to use data
The business world has undergone a transformation thanks to data analytics, but only if you know how to use it properly. Here are three ways to make sure you get the most out of your data:
1. Know what questions to ask. The first step in using data effectively is understanding what information you need to answer your business questions. Otherwise, you'll simply be collecting data for its own sake rather than using it to drive decision-making.
2. Find the right tools. There are a myriad of data analytics tools on the market, so it's important to find the ones that fit your specific needs. Once you've identified the right tools, make sure you invest the time necessary to learn how to use them properly.
3. Don't forget the human element. Data analytics is only as good as the people who are interpreting and using it.

The benefits of tracking data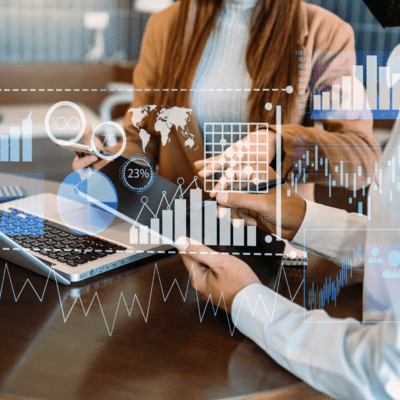 Without a doubt, we live in a data-driven era. With more and more businesses collecting data on everything from customer behavior to product sales, it's no wonder that analytics has become one of the most popular buzzwords in the business world.
But what exactly is analytics, and why should businesses be using it? Here are three key benefits of tracking data:
1. Better decision-making: When you have access to data, you can make more informed decisions about your business. Want to know which products are selling well and which ones aren't? Wondering which marketing campaigns are driving the most traffic to your website? Analytics can give you the answers you need.
2. Improved customer service: By tracking data, you can identify areas where your customer service could be improved.
Analytics and reporting tools are essential for measuring website performance and providing insights that can help improve website design and functionality. However, it is important to remember that these tools are only as effective as the data they are based on. Therefore, it is important to ensure that website data is accurate and up-to-date before relying on analytics and reporting tools to make decisions about website improvements.